A Game 7 For The Ages
05/01/2023
By: Jeff Yoder
Welcome Back
And welcome to May. The summer sports slate is upon us with Midwest races and more playoffs to come. The Kentucky Derby (May 6) and Indy 500 (May 28) join the action this month. But first, we're giving out NFL Draft grades and moving into Round 2 of the playoffs.
This weekend? Steph Curry made history. The Bruins are heading home. And five opening-round Game 7s got us living in playoff heaven. Let's run it.
NBA PLAYOFFS
A Game 7 For The Ages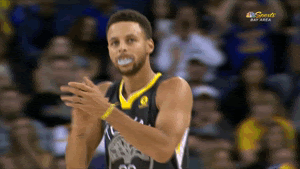 Warriors' Steph Curry Sets NBA Game 7 Record With 50-Point Night as Warriors Knock Out Kings
Never sleep on Steph! The final two series of the NBA's opening round came to a close this weekend with the Lakers blowing out the Grizzlies by 40 to win in six games and the Warriors outlasting the Kings. In the latter, a Game 7 on Sunday night set the stage for one the best performances of Stephen Curry's career — 50 points, 8 rebounds, 6 assists, and seven made 3s. Curry's Dubs trailed the Kings by two at the half before winning the third and fourth quarters by double digits, each. As for Steph's 50-ball? The greatest shooter on Earth scored the most points in a Game 7 in NBA Playoff history.
And with that, the second round is set and already underway. The Nuggets and Heat hold 1-0 leads in the next round. And lucky us… We get Lakers-Warriors — LeBron vs. Curry — in the next round.
1st-Round Series Highlights
Gm 7: Warriors def. Kings (120-100) | GSW Wins (4-3)
Gm 6: Lakers def. Grizzlies (125-85) | LAL Wins (4-2)
2nd-Round Series Highlights
Gm 1: Nuggets def. Suns (125-107) | DEN Leads (1-0)
Gm 1: Heat def. Knicks (108-101) | MIA Leads (1-0)
Weekend Top Performers
S. Curry (GSW): 50 points, 8 rebounds, 6 assists
J. Murray (DEN): 34 points, 5 rebounds, 9 assists
D. Russell (LAL): 31 points, 4 assists
K. Durant (PHX): 29 points, 14 rebounds, 3 blocks
R. Barrett (NYK): 26 points, 9 rebounds, 7 assists
J. Butler (MIA): 25 points, 11 rebounds, 4 assists
N. Jokic (DEN): 24 points, 19 rebounds, 5 assists
Tonight's Schedule
Gm 1: 76ers at Celtics (7:30 pm ET)
Gm 2: Suns at Nuggets (10:00 pm ET)
Additional Storylines
B/R: Stephen Curry's Legend Grows Yet Again With 50-Point, All-Time Great Game 7
SI: LeBron James Has Field Day on Social Media After Lakers Eliminate Grizzlies
CBS Sports: With Butler Hobbled vs. Knicks, Heat Show They're Elite Playoff Problem-Solvers
______________________________________________________________________________________
NFL DRAFT
Draft Report Cards
2023 NFL Draft Grades: The 10 Teams Who Aced the 2023 NFL Draft
After the dust settled on an incredible NFL Draft weekend, we have report cards for all 32 teams. Every selection from the first round (31 total) came from a major conference for the first time in draft history as teams have shifted from targeting those less visible prospects. Quarterbacks were the story, per usual, but there are a handful of teams who absolutely aced draft weekend. We'll give you our top 10 with a breakdown of picks and moves that they made, plus grades for every team (11-32) who scored below an A-grade. And if you're unhappy with how your team did, there are still three months before training camp and plenty of free agents left.
NFL Draft Grades
A+ — Eagles & Seahawks
We have ten teams who smashed draft weekend in more ways than one, but two stood out as the top dawgs, one literally. The Seahawks got the best prospect at both wide receiver (Jaxson Smith-Njigba) and cornerback (Devon Witherspoon) before addressing needs with ten total picks, including two running backs. The Eagles swiped three Georgia defenders with their first four picks (DL Jalen Carter, DE Nolan Smith & CB Kelee Ringo). They also made a draft-weekend trade to get Lions RB D'Andre Swift — another Georgia guy. If there are two teams who won the draft, it's the birds from each coast.
A — Cardinals, Giants & Steelers
Arizona got the best offensive lineman with No. 6 (Paris Johnson Jr.) and nabbed LSU OLB B.J. Ojulari in the second round before nailing a number of late picks. The Giants landed three top-50 prospects with their 1st, 2nd, and 3rd-round picks, including CB Deonte Banks, C John Michael Schmitz, and WR Jalin Hyatt in a 3rd-round steal. And the Steelers — who we initially had as Day 1 draft losers — may have gotten the biggest steal of all with CB Joey Porter Jr. in Round 2. They took four defensive players on Saturday and Sunday while getting Georgia TE Darnell Washington in a late-round steal.
A- — Ravens, Patriots, Bears, Bengals & Bills
Baltimore gets an A-minus for securing QB Lamar Jackson's extension and adding one of the most dynamic receivers in the 1st-round with Zay Flowers. The Patriots made back-trades and still swiped a lot of talent, including CB Christian Gonzales and DE Keion White. The Bears did the same with their usage of the No. 1 overall pick to trade back and earn more capital — seven defensive picks and WR D.J. Moore. The Bengals used their first three picks on defensive studs, and the Bills landed the best tight end (Dalton Kincaid) and guard (O'Cyrus Torrence) in the draft.
Other Grades
B+ — Packers, Texans, Titans & Panthers
B — Cowboys, Browns, Broncos & Colts
B- — Lions, Jaguars, Chiefs & Chargers
C+ — Jets, Rams, Dolphins & Vikings
C — Falcons, Raiders, Commanders & Buccaneers
C- — Saints & 49ers
The 2023 NFL Draft is in the books. Rookie mini-camp notes will be coming soon, but we'll push pause on the NFL news with three months until training camps take over.
Additional Storylines
B/R: Ranking the Biggest Surprises of the 2023 NFL Draft
ESPN: Cowboys Scout Emotional After Getting Chance to Draft Son
CBS Sports: Best & Worst Draft Picks for Every Team
Yahoo! Sports: Colts Owner Jim Irsay Says QB Anthony Richardson 'Will Start This Season'
______________________________________________________________________________________
NHL PLAYOFFS
Bruins in Ruins
Game 7s: Panthers Pull Of Stunning Upset of Bruins; Maple Leafs Win 1st Series Since 2004; Kraken Oust Defending Champs
The greatest season in NHL history ends with… a first-round upset? The Stanley Cup Playoffs took a wild turn on Sunday when the Florida Panthers took down the Boston Bruins in Game 7 (4-3, OT) thanks to Carter Verhaeghe's overtime winner. Boston was the No. 1 overall seed after breaking the NHL records for wins (65) and points (135) in the regular season. The Panthers were the 16th-ranked (last) team in the postseason with just 42 wins. Florida trailed early in the series (3-1) before winning Game 5 in overtime, scoring seven goals in Game 6 and completing the comeback in Game 7. And just like that, the Bruins are heading home.
Elsewhere in the Stanley Cup Playoffs, the Maple Leafs won their first playoff series since 2004. The Kraken upended the defending champion Avalanche with a Game 7 road win for their first playoff series victory in the franchise's first postseason trip. The Hurricanes, Stars, and Oilers also won in six games. Only one series still needs a Game 7 to set the stage for Round 2, and that's going down tonight (Rangers-Devils, 8:00 pm ET).
1st-Round Series Highlights
Gm 6: Hurricanes def. Islanders (2-1, OT) | CAR Wins (4-2)
Gm 6: Stars def. Wild (4-1) | DAL Wins (4-2)
Gm 6: Maple Leafs def. Lightning (2-1, OT) | TOR Wins Series (4-2)
Gm 6: Rangers def. Devils (5-2) | Series Tied (3-3)
Gm 6: Oilers def. Kings (5-4) | EDM Wins (4-2)
Gm 7: Panthers def. Bruins (4-3, OT) | FLA Wins (4-3)
Gm 7: Kraken def. Avalanche (2-1) | SEA Wins (4-3)
Tonight's Schedule
Gm 7: Rangers at Devils (8:00 pm ET) | Series Tied (3-3)
Additional Storylines
Yahoo! Sports: Bruins' Historic Season Shockingly Ends With Game 7 OT Loss
NHL: Maple Leafs Get 'Huge Monkey Off Our Backs,' End 19 Years of Playoff Futility
______________________________________________________________________________________
MLB
MLB Quick-Hitters
Mexico City Slugfest: The first-ever MLB series to take place in Mexico City came with plenty of broken records due to high altitudes and a short wall. The Padres swept the Giants in the series, but the first game featured 11 home runs from 10 different players and a 16-11 scoreline. The homers from ten different players tied an MLB record, and the 11 total was just two shy of the all-time mark for a single game.
White Sox Rally to End Skid: The White Sox entered Sunday on a 10-game losing streak while staring No. 11 in the face trailing the Rays (9-5) entering the 9th inning. A seven-run final frame was capped by Andrew Vaughn's 3-run walk-off homer, and the White Sox prevailed (12-9).
Yankees Slide to Bottom of East: With Aaron Judge injured and the rest of the division rolling early in the season, the Yankees (15-14) have found themselves at the bottom of the AL East. New York has lost seven of their last ten, including three straight against the Rangers featuring a 15-2 demolition on Sunday.
Bonus: Shohei Ohtani Crushes 114.3-MPH Home Run
______________________________________________________________________________________
OTHER HIGHLIGHTS
EPL: Haaland Ties Goal Record as City Surge
After months with Arsenal holding down the top of the Premier League table, Manchester City have surged to the top spot with a 2-1 win over Fulham on Saturday where Erling Haaland scored on a penalty for his 34th goal of the season and tied the all-time EPL record.
PGA: Finau Holds Off Rahm to Win Mexico Open
Two of golf's biggest stars rose to the top of the leaderboard at the Mexico City Open, but it was Tony Finau (-24) who outlasted Masters champ Jon Rahm (-21) for his sixth career PGA Tour win. Rahm went 4-under on Sunday while starting Round 4 just two strokes back, but Finau's 5-under final round was too strong.
______________________________________________________________________________________
THE HEADLINES