Baseball's Best of May
05/31/2023
By: Jeff Yoder
Good Morning,
In the mid-week calm-before-the-storm edition (pre-NBA & Stanley Cup Finals), let's rewind the month of May on the diamond and see who holds the hottest bats at the moment. Plus, we'll recap a WILD upset in the French Open and a sneak peek at summer soccer after the long weekend of relegations.
Finals Schedules Incoming
NBA Finals Game 1: Thursday Night (8:30 pm ET)
Stanley Cup Finals Game 1: Saturday Night (8:00 pm ET)
We'll have the Finals primers tomorrow and Friday
Letter Rip!
MLB
MLB Power Rankings: A New No. 1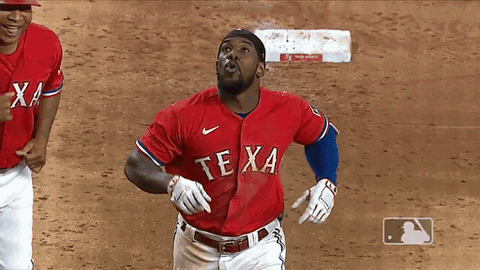 MLB's Top Teams Shuffle, Rangers Grab No. 1 Spot As May Comes to an End
Baseball's second month is coming to a close, and we're gearing up for the summer stretch. Two months gone and four to go before October. The MLB all-star festivities are just over a month away, and we're starting to see who's who in the 2023 hierarchy. The Rays had the hot start. The Dodgers and Yankees began to turn things around. The Orioles and Pirates have been the surprise teams. But a new squad earned the rights to No. 1 after a sensational month of May. Let's see where they stand at the 1/3-season mark. You'll have some questions, but we'll provide answers.
MLB Power Rankings
1. Rangers (35-19)
2. Rays (39-18)
3. Yankees (34-23)
4. Dodgers (34-22)
5. Astros (32-22)
6. Braves (32-23)
7. Orioles (35-20)
8. Diamondbacks (32-23)
9. Giants (28-27)
10. Blue Jays (29-26)
Analysis (1-10): Ranger Danger
I know, I know. The Rays' historic start to the 2023 season is starting to come back down to Earth. In the meantime, the AL East has beaten up on each other, even though four of the five teams reside in the top-10. That's made room for the Rangers to slide into the top spot. They have the best record in the second half of May, and they boast the best run differential (+132) in all of baseball. Better than the Rays (+118) and more than double the next-best teams. Texas went 20-8 in May with just three losses by more than two runs. For us, they're the best team in baseball right now. The Yankees, Dodgers and Astros are still the cream of the crop when they play their best ball, and the Braves and Giants are just getting warmed up. The Orioles continue to surprise, but we're slow to put them in the top-5 due to youth. The Diamondbacks are a feel-good story, too. You might notice: No teams from the NL or AL Central are in the top-10. They'll start off the second tier…
Teams 11-20
11. Brewers (28-26)
12. Twins (28-27)
13. Mets (28-27)
14. Angels (29-27)
15. Mariners (28-27)
16. Red Sox (28-26)
17. Padres (25-29)
18. Marlins (28-27)
19. Pirates (27-27)
20. Phillies (25-29)
Analysis (11-20): Centrals Up For Grabs
The Brewers (NL Central) and Twins (AL Central) lead their respective divisions, although they seem weaker in a year with more divisional games. Both divisional races are completely up for grabs, and the Crew and Twins could be massive candidates for mid-season swings — either collapse or complete control. Every other team in the middle of our rankings seems destined for playoff wild card races, at best.
Teams 21-30
21. Reds (25-29)
22. Tigers (25-28)
23. Guardians (24-30)
24. Cubs (24-30)
25. Cardinals (25-32)
26. White Sox (23-34)
27. Rockies (24-32)
28. Nationals (23-32)
29. Royals (17-39)
30. Athletics (12-45)
Analysis (21-30): Midwest Mid-Terms
The Reds are the hottest team surging up from the bottom of the standings. Cincinnati has won four straight and they're quickly climbing into a race for the NL Central. A few more weeks and they might be out in front. You'll notice that many of the struggling teams are just 1-2 series sweeps or big win streaks away from catapulting up the rankings. It's still early. Keep an eye on some other slumping teams from the midwest like the Cubs, White Sox, Cardinals and Guardians. They're capable of getting things turned around in the mid-season. The Athletics are just packing their bags for Las Vegas at this point.
Baseball throws out the final pitches of May later today. About 25 of the 30 teams are separated by 10 games or less, and we still have 100-plus games to play before October.
Hottest Teams (Win Streaks)
Yankees: Won 4 (7 of last 10)
Reds: Won 4 (6 of last 10)
Rangers: Won 2 (8 of last 10)
Diamondbacks: Won 3 (7 of last 10)
Home Run Race
1. Pete Alonso (NYM): 20 HRs
2. Aaron Judge (NYY): 18 HRs
T3. Max Muncy (LAD): 17 HRs
T3. Matt Olson (ATL): 17 HRs
T3. Jorge Soler (MIA): 17 HRs
Read More
MLB: Baseball's Best Players in the Month of May
ESPN: Memorial Day Standings Check: Biggest Surprises & Disappointments So Far
CBS Sports: MLB Power Rankings: The Oakland A's Are One of the Worst Teams Ever
______________________________________________________________________________________
TENNIS
Wild Upset in France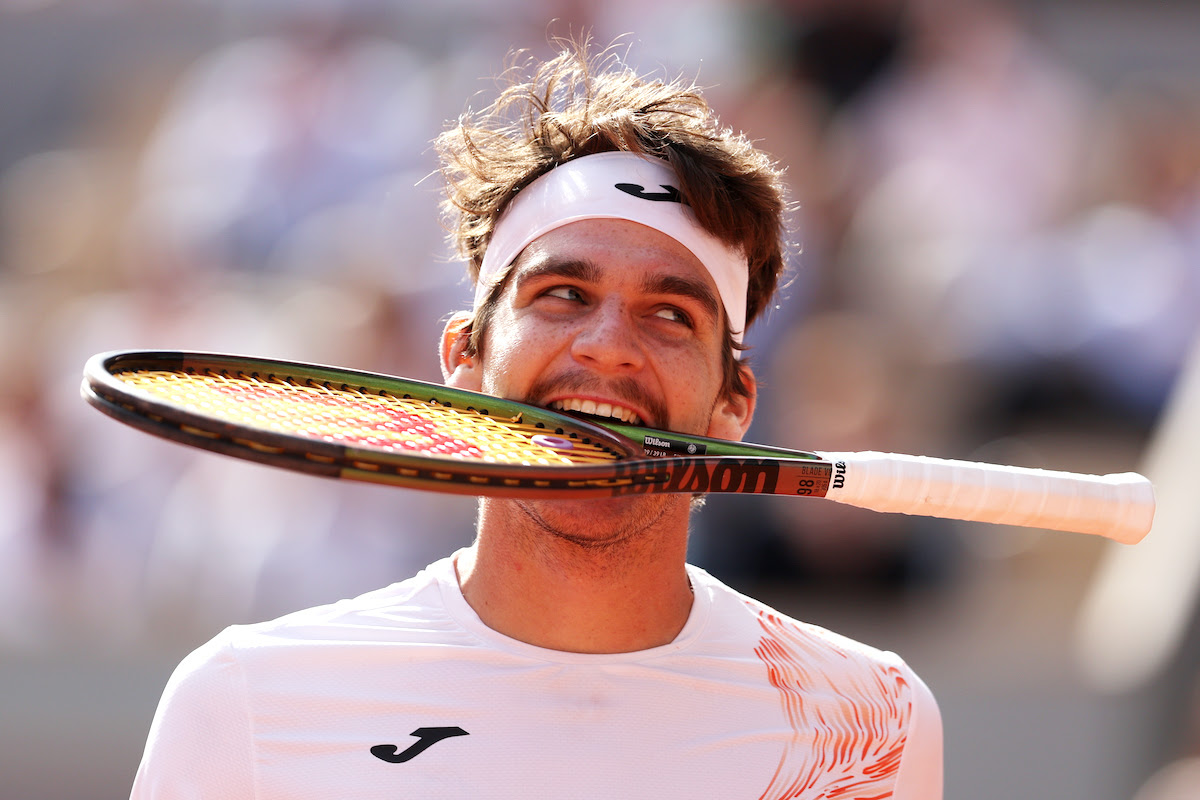 #2 Daniil Medvedev Stunned by 172nd-Ranked Thiago Seyboth Wild in 1st Round
The first casualty of the French Open has been found. In a wild upset, pun intended, 2-seed Daniil Medvedev got dumped from Roland Garros by a challenger even tennis fans have likely never heard of. Thiago Seyboth Wild, a 23-year-old Brazillian, capitalized on his French Open debut and took down one of the game's best in a five-setter (7-6, 6-7, 2-6, 6-3, 6-4). He was the 172nd-ranked qualifier. Other top stars like Iga Swiatek, Coco Gauff, and Casper Ruud survived their respective Round 1 bouts with ease. Round 2 action from the clay-court tournament begins this morning.
Watch: Seyboth Wild Stuns Medvedev in Round 1
Men's Singles Highlights
#4 C. Ruud def. E. Ymer (6-4, 6-3, 6-2)
#6 H Rune def. C. Eubanks (6-4, 3-6, 7-6, 6-2)
Women's Singles Highlights
#1 I. Swiatek def. C. Bucsa (6-4, 6-0)
#4 E. Rybakina def. B. Fruhvirtova (6-4, 6-2)
#6 C. Gauff def. R. Masarova (3-6, 6-1, 6-2)
#7 O. Jabeur def. L. Bronzetti (6-4, 6-1)
Today's Top Matches
M: #5 S. Tsitsipas vs. R. Carballes (4:00 am ET)
M: #1 C. Alcaraz vs. T. Daniel (7:15 am ET)
M: #7 A. Rublev vs. C. Moutet (7:15 am ET)
M: #3 N. Djokovic vs. M. Fucsovics (1:15 pm ET)
W: #3 J. Pegula vs. C. Giorgi (4:45 am ET)
W: #2 A. Sabalenka vs. I. Shymanovich (7:15 am ET)
Read More
Independent: Who is Thiago Seyboth Wild? Former Tennis Prodigy Stuns Daniil Medvedev
Reuters: Wild Shock for Medvedev, Djokovic Accused of Fanning Political Flames in Round 1
______________________________________________________________________________________
SOCCER
Relegation Station (& What's Next)
As Premier League Season Ends, There's Still Plenty of Soccer Left for the Summer
Manchester City's Premier League title was already in the bag before last weekend's final matches, but there was still much to be ironed out in the final day. Three teams were relegated — Leicester City, Leeds United and Southampton — while the top-4 earned bids to next year's Champions League (see below). For our devout soccer fans, many of whom follow the EPL more vigorously than other leagues, there's still plenty left on the pitch this summer. The FA Cup and Champions League finales are right around the corner, and the FIFA Women's World Cup is coming in late July. Plus, MLS and NWSL action will pick up in the months ahead. Here's a look at the Premier League final standings and the key soccer matches on the way this summer.
Premier League Table (Final)
1. Manchester City (89 points)
2. Arsenal (84 points)
3. Manchester United (75 points)
4. Newcastle (71 points)
5. Liverpool (67 points)
6. Brighton (62 points)
7. Aston Villa (61 points)
8. Tottenham (60 points)
Relegated
18. Leicester City (34 points)
19. Leeds United (31 points)
20. Southampton (25 points)
Read More
ESPN: How Could Leicester City Get Relegated So Soon After Prem Title?
The Ringer: Next Year's EPL Title & Relegation Odds, Plus Europa League & FA Cup Finals Previews
Upcoming Notable Soccer Dates
FA Cup Final
Man. City vs. Man. United (Sat. June 3, 10:00 am ET)
Champions League Final
Man. City vs. Inter (Sat. June 10, 3:00 pm ET)
Women's World Cup Group Play
July 21: USWNT vs. Vietname (9:00 pm ET)
July 26: USWNT vs. Netherlands (9:00 pm ET)
August 1: USWNT vs. Portugal (3:00 am ET)
______________________________________________________________________________________
STORYLINES
1st Look at Heat-Nuggets Finals
The top-seeded Denver Nuggets are headed to their first NBA Finals in franchise history and will face the surprising eighth-seeded Miami Heat, who have surged back to the Finals via the play-in tournament. (ESPN)
Top 10 (Still) Available NFL Free Agents
NFL free agency comes in waves each year. We're more than two months removed from the wild, free-spending opening week, long past the bargains of a second wave and beyond the initial post-draft cycle of veterans finding spots not claimed by rookies. (FOX Sports)
Hockey in June in Las Vegas and South Florida. The Golden Knights and Panthers are the NHL's last two standing. It's the second Stanley Cup Final appearance for each team, but one will become a champion for the first time. (NHL)
______________________________________________________________________________________
NEWS
______________________________________________________________________________________
SCHEDULE
Tonight's Must-Watch List
French Open
M: #5 S. Tsitsipas vs. R. Carballes (4:00 am ET)
M: #1 C. Alcaraz vs. T. Daniel (7:15 am ET)
M: #7 A. Rublev vs. C. Moutet (7:15 am ET)
M: #3 N. Djokovic vs. M. Fucsovics (1:15 pm ET)
W: #3 J. Pegula vs. C. Giorgi (4:45 am ET)
W: #2 A. Sabalenka vs. I. Shymanovich (7:15 am ET)
Concacaf Champions League
LAFC vs. Leon (9:00 pm ET)
MLB
Nationals at Dodgers (3:10 pm ET)
Phillies at Mets (6:10 pm ET)
Download The Sportsletter's Must-Watch Calendar
______________________________________________________________________________________
POLL
Question of the Day
Which team do you think is the best in baseball? (click to vote)
Rays (39-18)
Rangers (35-19)
Yankees (34-23)
Dodgers (34-22)
Astros (32-22)
Orioles (35-20)
Braves (32-23)